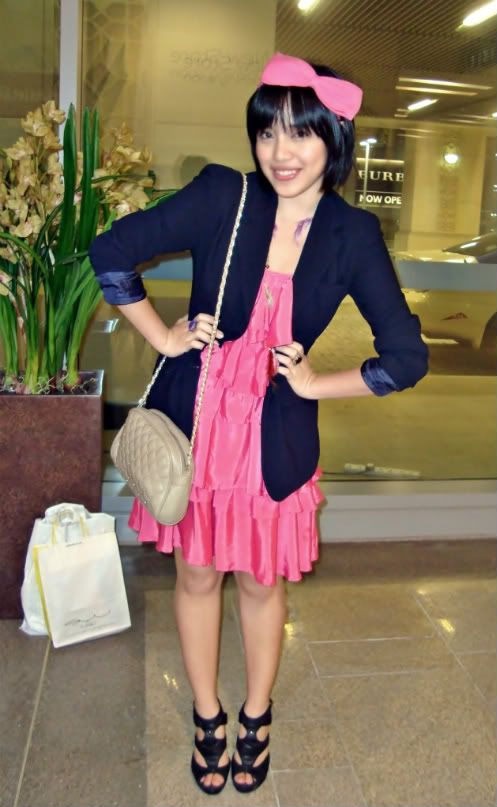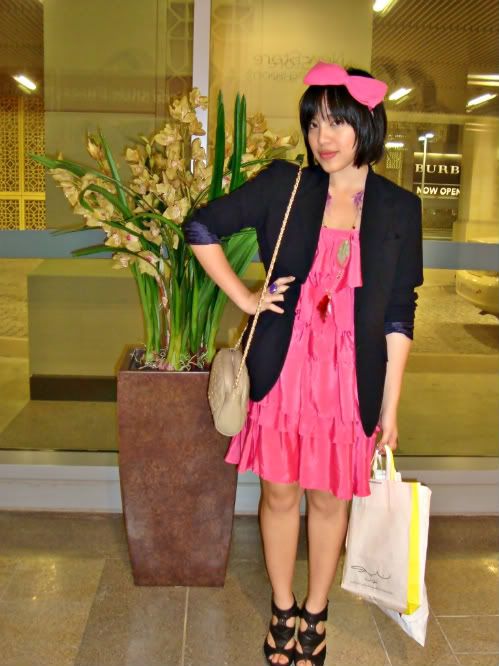 I'm a sucker for anything Hello Kitty, well actually anything that's cute!:P
"
Behold the Glorious Resurrection of Mabelputosikwate.com!!
"
(tho' I was gone/dead for a month not just 3 days..hah)
Hello my fellow lover bloggers!!how y'all been doing??
me?let's just say a lot of things happened.
first things first....
I passed my GED exams!! and nothing could make me more happier than making my parents proud!:).I took the exam for one take only and I did it!!:D
(
I know I sound like I never passed any exams in my life..haha but the truth is there were a lot of us who took the exams and only a few passed! and hell yeah, I'm one of them!! teehee:D
)
It was like a huge sigh of relief passing exams..hahaha
I'm now officialy a graduate of American High School
(for some of you who didn't know, I actually graduated HS already back in Philippines last year. The thing is I can't study college here or in any other foreign countries if I wont take GED exams/foundation program in able to graduate and finish the American HS which is required in all colleges and universities. we don't have middle school in Phils,you know. only Elementary for 6 yrs then straight to HS for 4 yrs. easy eh?.haha)
I know it's such a hassle but hey it was all worth it!!:)
second
...


I had a very bad throat infection the other week and it was REALLY BAD.
it was Laryngitis. Symptoms were high fever, colds,heavy coughing and difficulty in breathing.
It was the worst week and a half of my life.
(well not really I've experienced much more worst than that..hah)
*in case you guys didn't know, I sing. I have a band and we perform in hotels and corporate events..
*
so yeah back to what really happened and why I had this
these past few weeks I had been working on my dad's office as their Admin Assistant. their office is located in Jebel Ali and I had to wake up every 5 in the morning. The worst thing is we had to travel for almost an hour just to reach there.
*no wonder my dad is always tired at work*
.




by the time we get there, I'm already tired and sleepy!!hahaha.




so there was this week where I had to perform with the band and perform straight right after work.




it was soo exhausting.. we would perform till 1 or 2 am.




so I have to go back home and again wake up at 5 in the effin morning.




the reason was too much exhaustion/over fatigued.



third...



this is really unecessary but I just have to share this with you guys.




I just lost a good friend of mine back in Philippines. He was young and a very good person.




A very good friend of mine.




A schoolbus mate and a best seatmate in class..


we would laugh and make jokes inside the bus, he would always buy me barbecue from the store and eat together inside.
we get along cause we're both "the only child" of the family..


and it's just too sad that he's now gone,..forever.




He did a lot of good things for me and it's so sad that I haven't repay all that goodness he had done for me.:(




He died on a motorcycle accident. The night I found out about his death, I was completely devastated and saddened by his unexpected death. You just couldn't believe it, He was a very nice person. I mean I never saw him mad or any sign of hatred against someone..I couldnt move and talk, for I was completely shocked.The worst thing is, his girlfriend just gave birth to a little girl named Sophia and she's a month old now. I don't know about every other details about his death yet but one thing I'm sure ,..he was a great man!!! He will surely be missed by many and he will live forever in our hearts




see you up there, man.




RIP




*my good friend*




Rafael Luis Paredes.




and lastly, fourth...

I'm sure all you guys have heard about what happened to our mother land Philippines
about the tragic death of many caused by Typhoon Ketsana (Ondoy) and Parma (Pepeng).
was one of the worst natural disasters to hit the Metro Manila
.
Unfortunately back in Phils, our apartment in Makati was one of them houses nearly destroyed by this typhoon. but Luckily, no one is living there at the moment and Thank God some of our relatives are completely safe.tho' some of my friends houses were hit and they are still recovering with the damages brought by the typhoon.I feel so sad for all of them, there were pictures all over the net and
there are no words to express how sad it was. It is beyond heartbreaking, I cried the moment I saw them.
most especially the ones/part and the victims that are greatly affected by the typhoon.My heart and prayers goes out to all the people who have lost their loved ones.
If I was still there in Philippines ,I'd probably die alone.
Because I live in my apartment back in Phils alone without my parents, they're both working here in Dubai.
My dad said I was lucky to be sent here in Dubai to study instead of living back in Phils alone.
I'd DIE seriously, just by the look of the tragedy brought by the typhoons!!:((


this just in

..and another bad news, a friend of mine just messaged me through YM that there will be another typhoon coming in Philippines and Metro Manila will again be the target of this typhoon.
Oh God, when will this end?!!! :(((
I'd be expecting a very nice and warm weather on December since I'm going back Philippines for a visit and to attend my cousin's wedding. I hope everything will be good and peaceful.
PLEASE..PLEASE...TYPHOONS GET OUT OF OUR COUNTRY!!!
enough is enough.

speaking of typhoons, (tho' I'm already)
I've joined a charity work here in Dubai to help our

*kababayans*

back in Philippines.
It was the

Walk for a Cause

charitable event held in Safa Park.
Although I did not jog or walk during that time cause i was sick (eff Laryngitis).
what I did was I offered some help by donating some money which I think the best way that I could do by now.

and it was said that we
OFW's in Dubai raise P4M for typhoon victims by joining fundraising event 'Walk for a Cause' Giothon 'Alay Buhay Project' by walking to Safa Park. Job well done guys!!! we did it!!! :D

Thanks to all the people who participted this event!!
and to others who still want to help. please donate
We need your prayers and help for the victims of Typhoon Ondoy and Parma in the Philippines, Please Repost to your friends, thank u and God bless you all!:)
donate here..

http://www.redcross.org.ph/Site/PNRC/wtd.aspx

so there you go, my crazy, fun, happy and sad month of September/October.
I must say, Life is too short.
We should all live life to the fullest and say Iloveyou's to everybody we all love
for we'll never know when is our time to go.
was wearing DKNY dark blue blazer, Splash pink ruffled dress, New Look gladiator heels and large pink bow headband, Forever 21 feather necklace and purple heart ring, vintage studded chain flesh purse.