July 7, 2009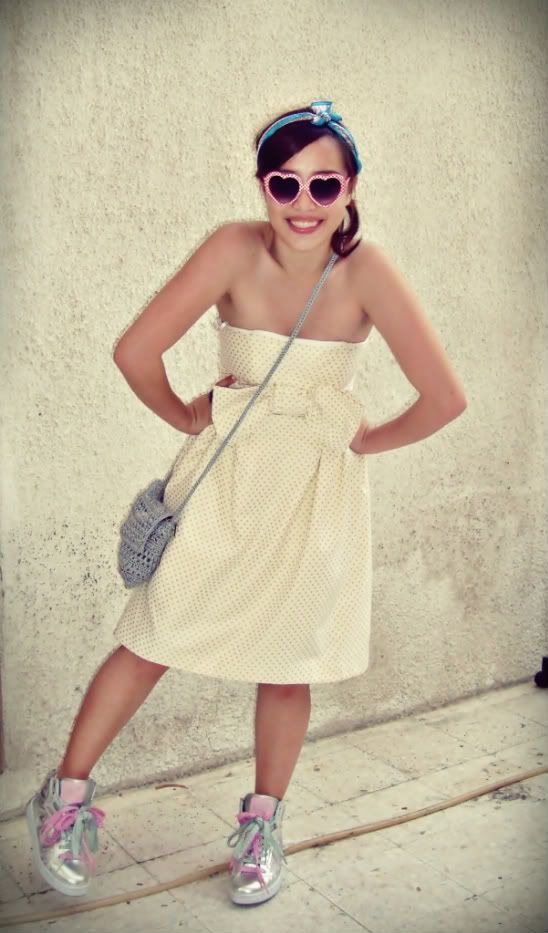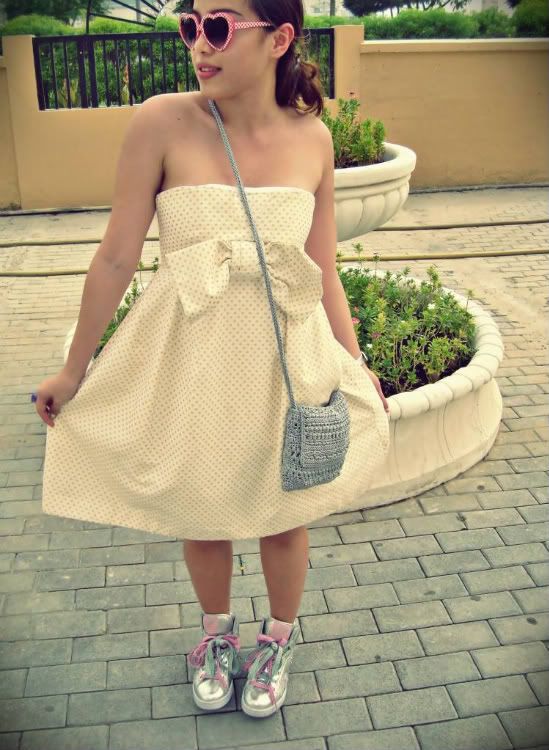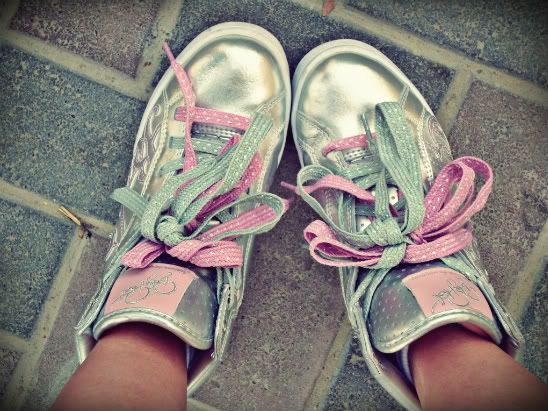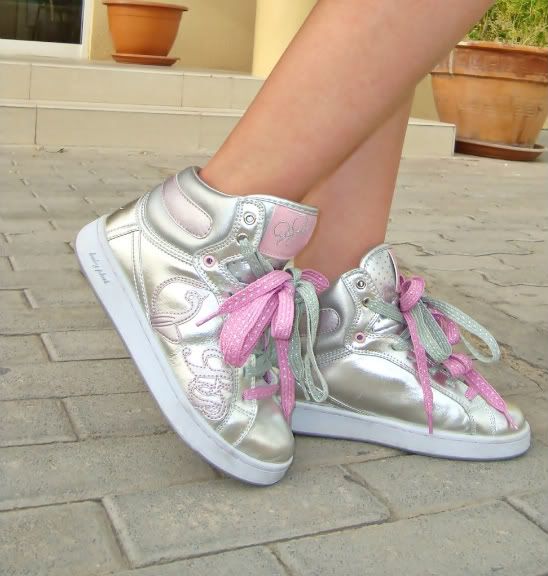 probably one of my favorite dresses that i have inside my closet:P
some of my classmates were teasing me,..they were asking me if I was gonna attend a wedding..haha.. funny but really?! sneakers for wedding??? c'mon!..LOL


I understand cause they're not used of how i wear clothes:P..haha.
and yeah,..It's an Arab country so I was expecting it anyways:)

but that won't stop me from wearing anything I want!;).. hahaha.
*chin up*


What I wore:
Yellow polka dots Ribbon dress from Betsey Johnson, heart sunnies from Forever 21, scarf worn as turban from Forever 21, pink and silver sneakers from Baby Phat, silver and gray knitted purse from The Sak, white watch from Tissot and heart ring from Forever 21.