July 6, 2009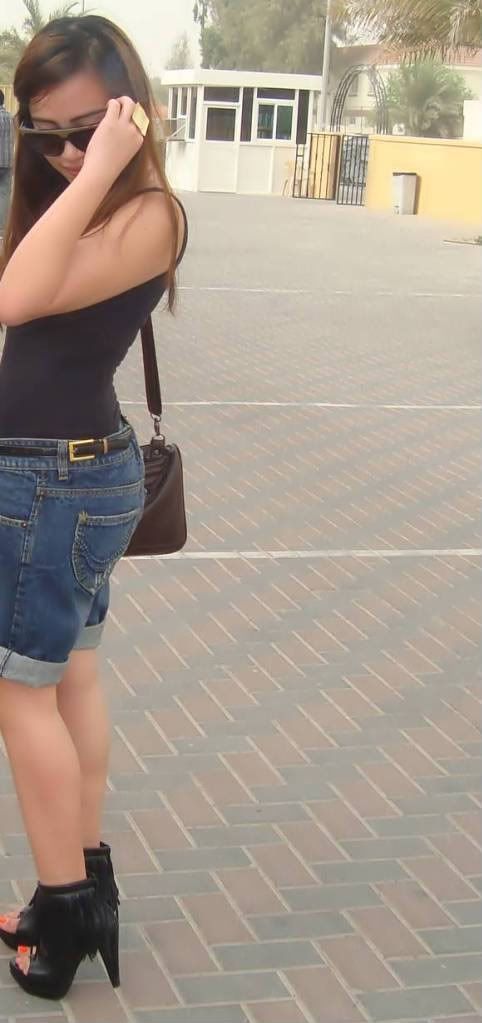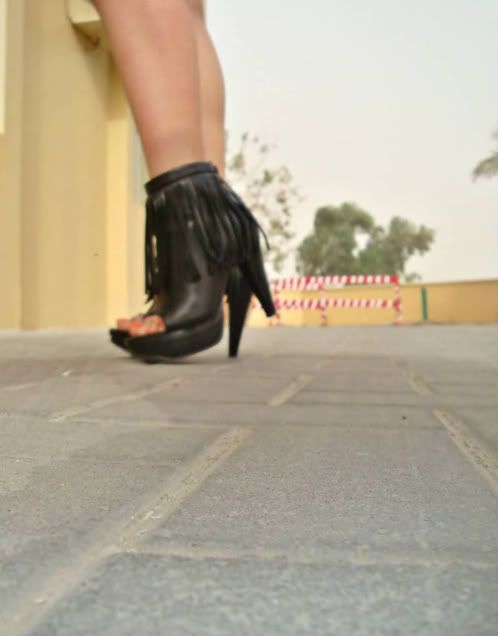 Alexander Wang is one of my favorite fashion designers, obviously the reason why I bought the fringe boots!.but wait,..uh uh,..they aren't real Alexander Wangs!!.. they are knock offs from Forever 21, ..another reason why i love Forever 21!!they're probably the best knock offs store out there!!:)..haha
I seriously need to work out now! pilates and dance classes!.. I hate my tummy it's getting bigger,..and I'm having wings right now!..ugh.:/.. I've been into some serious full eating these past few weeks,.. I have to admit, I can't stop:(..It's like I can't control myself!! well ok blame the hands!..LOL..
the weather in Dubai now is humid, I started getting colds because of the sand storm,.:|
and oh, I made Mrs. Christine laugh today (which don't usually happen)
hahaha.
what else,..ahmm.. yeah! another post for tomorrow!
I've promised myself to keep my blog updated every now and then.:)
What I wore :
black sleeveless top from Tiangge, blue denim washed boy shorts from Pull&Bear, black gold studs belt from Forever 21, Brown leather sling skull bag from Thomas Wylde, big gold square ring from a Kiosk store from Ibn Battuta Mall, Black sunnies and fringe boots from Forever 21.