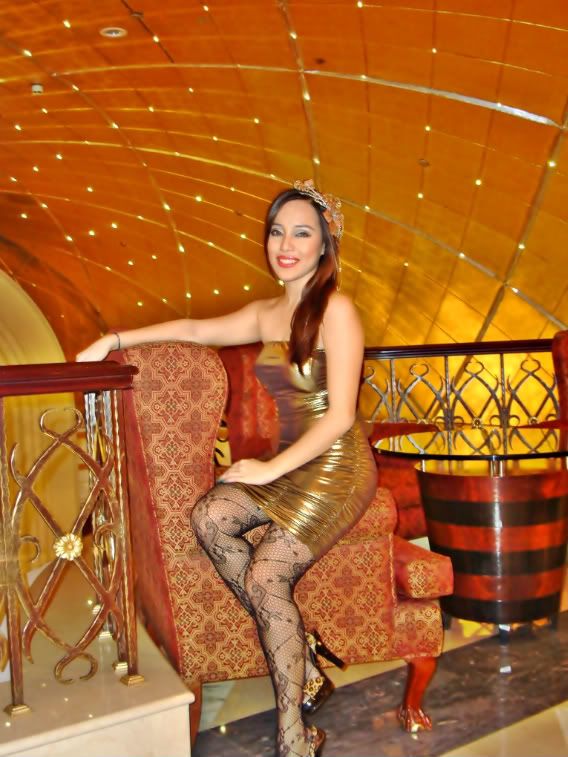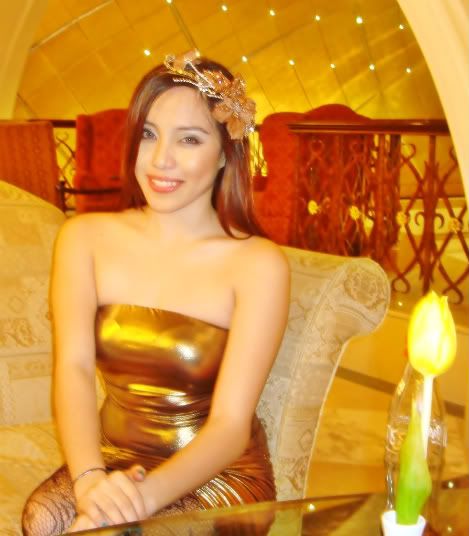 close up with my new fave headpiece
I'm so sorry with all those smiles every picture.
hahahaha.It just doesn't look like a blogger picture.
I went Dubai Movenpick Hotel for the New year's eve dinner and countdown.
Actually i was performing that night with the band.
My NYE was kind of sad and lonely.
I wasn't able to celebrate it with my parents(who were working on holidays)
But on the brighter side I'm so happy i made everyone's NYE as exciting as it has to be:)
I'm glad i did.
It feels great seeing everyone soo happy and full of hopes on their eyes for year 2009
And I'm kind of really jealous with some other young couples out there, they were soo sweet to each other:):D...awwwwww..
hahahaha..
but anyway..
I'm wishing everyone a HAPPY NEW YEAR!!!!
hopes up for me this year!!
hahaha..
was wearing Gold metallic bandage dress from Forever 21, Lace tights from Topshop, Leopard print open toe mary janes from Guess, Headpiece from mom's store