I went Ibn Battuta Mall to shop for my new year's eve dress
after buying everything ,i went to the store where my mother is working
i helped her by modeling their dresses and walking inside the mall.
hahahaha..that was fun.
i sold a lot of dresses.niceee!
i actually love doing it.
our next spot
Dubai Marina
yayy!!:)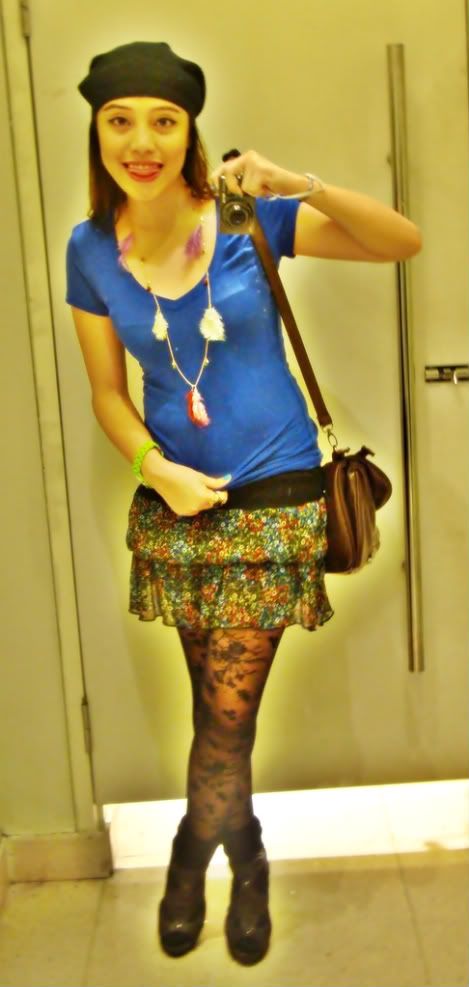 I'm sorry with those very tired eyes
sleeping disorder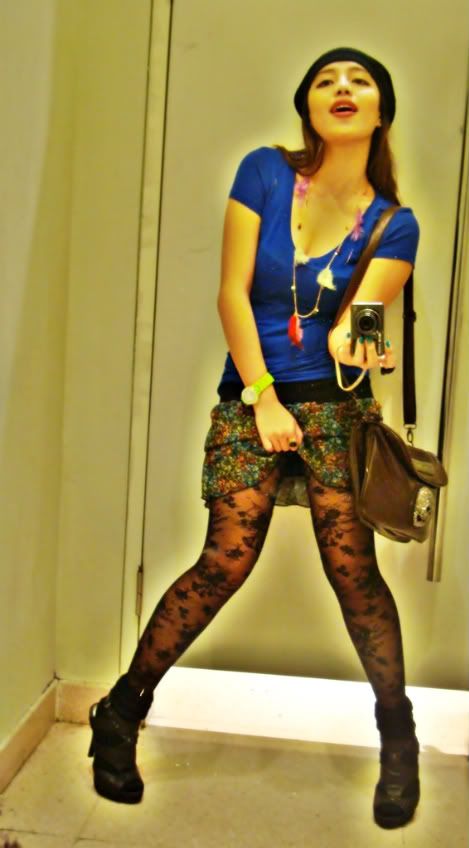 This one's funny.
I look like I'm showing you guys off my "uki".
hahaha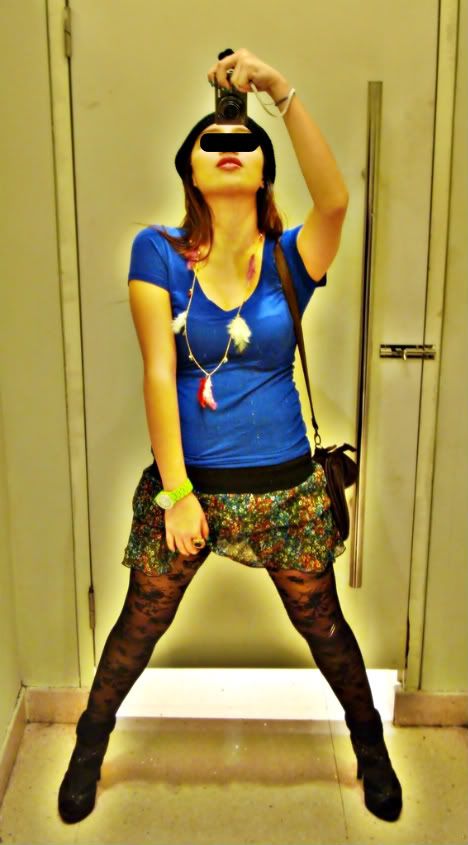 i have to cover my eyes
i was crossed eyed .lol
I took these photos inside Forever 21's dressing room
i have no one to take a picture of me cause my mom was so busy.
and i can't just take a picture of myself outside the stores with the timer on, cause that would just make people think I'm crazy or whatever.
hahahaha..
Was wearing a blue V-neck shirt from Forever 21, Floral ruffled mini skirt from H&M, Lace tights from H&M, black socks from H&M, Black Gladiator shoes from New Look, Black beanie hat from Topshop, feather necklace from For Love 21, Black diamond big rose ring (ala Chanel) from Forever 21, Brown leather skull bag from Thomas Wylde and neongreen wristwatch from For Love 21.