spent some grocery in carrefour
ate hardee's..uhmp!
and did some shopping:)yaay.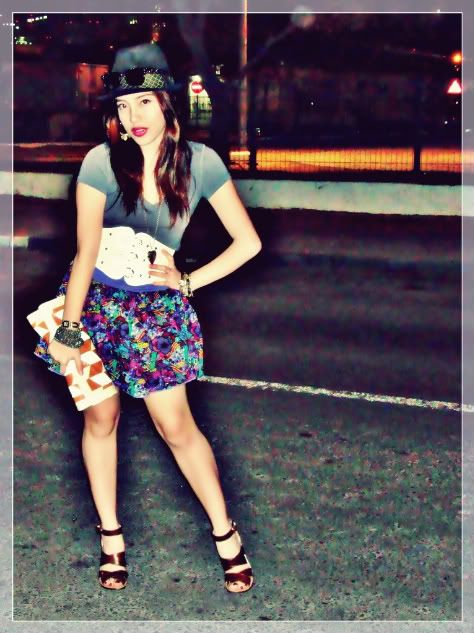 bought the shoes a few moths ago
looks kinda weird but cool:)..
i <3 Michael Kors
and hopefully would get a chance to intern there!!:D
aww my good news!!
i have my credit card now.
i don't need daddy's for online shopping anymore.
i have my own.yayy!!
got more excited(limitation)..can't tell..nyahaha
c'mon girls!!..we all loove to shop!!
are you kidding me?!
it's a necessity!!
nyahaha:D:P
you guys with me?!:P
What i wore:

Black fedora hat - For Love 21
Gray V-neck shirt - Forever 21
Big white snakeskin belt - Rockwell (Philippines)
Purple patterned high-waisted skirt - H&M
brown strappy gold heels sandals - Michael Kors
White and brown diamond pattern Clutch (ala miu miu) - Steve Madden
Accesories - Forever 21