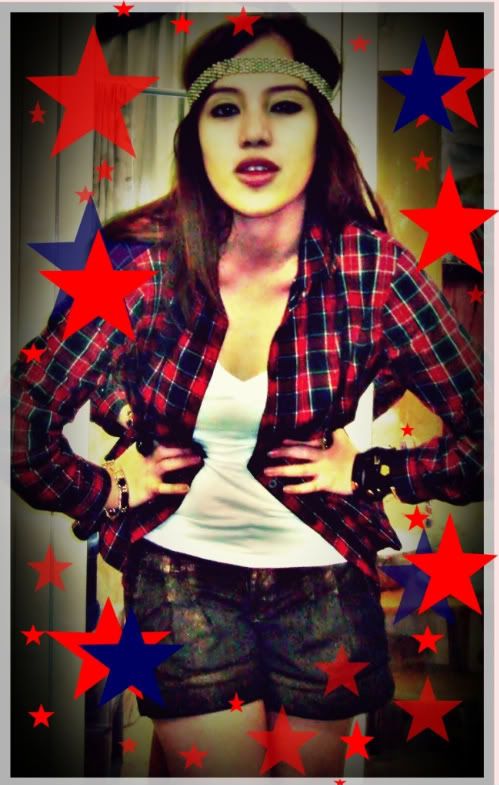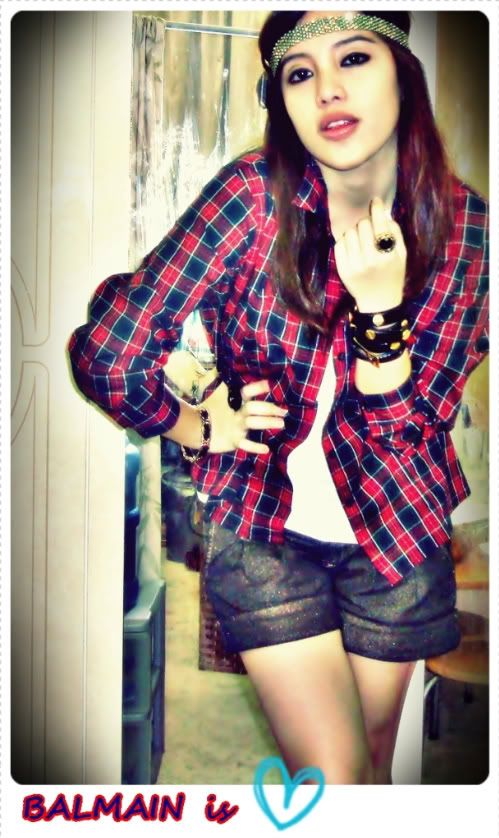 I borrowed daddy's tartan shirt, for the sake of the trend.nyahaha:P
went to this some surplus store and found a red metallic scarf:)
as a matter of fact, I'm doing the photography on my own
self timer life saver.
ahhhhh...the wind is blowing on my skin and it feels good!!..
specially in the afternoon,..the sun + the cold wind + beach = PRICELESS!!:D
and not to forget .....hot guys playing football..waaahhhh!!..hahaha
well anyway,..i love my stay here in Dubai,..and for sure will miss it as soon as i move in the UK:(
what i wore:
Hanes white t-shirt, Daddy's tartan shirt, gold dust shorts aunt's gift, ForLove21 accessories, Accessorize headband, Forever21 black gold studded belt worn as bracelet, ForLove21 Giambatista Valli knockoff shoes (not shown)
.