AMATO
Furne One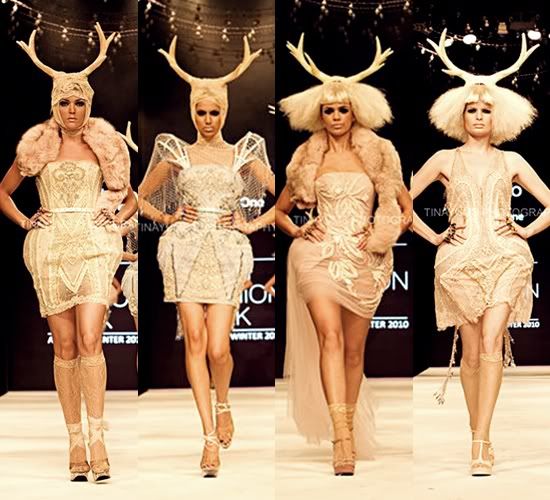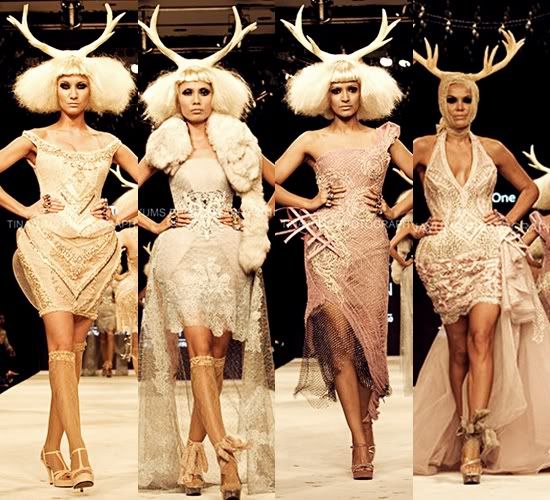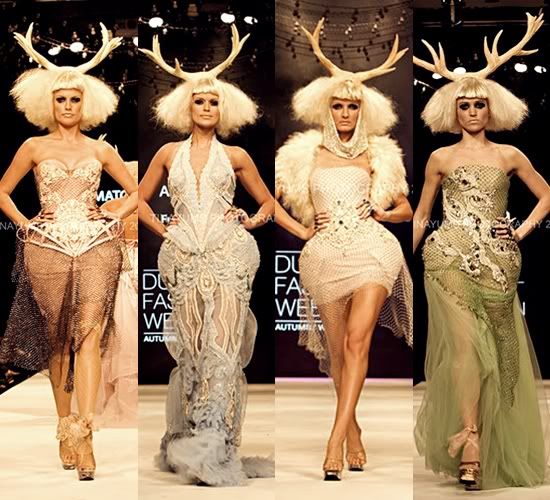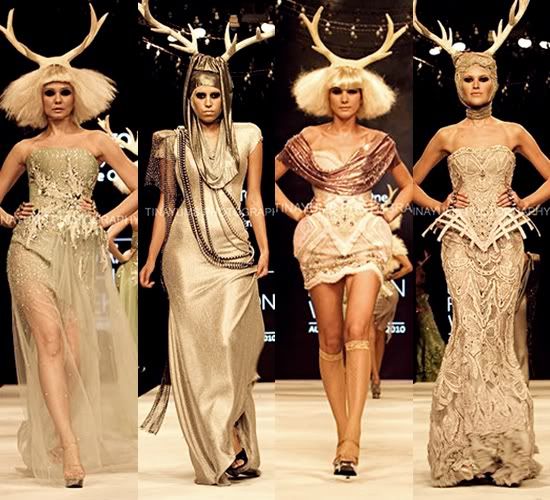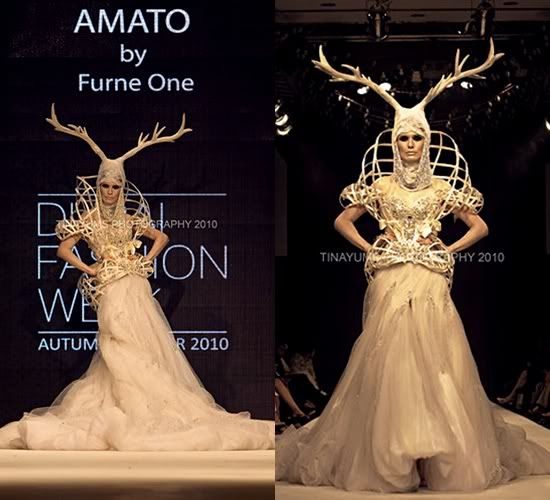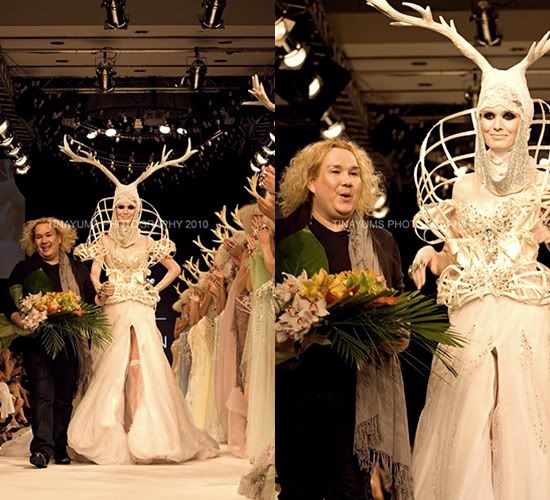 And can you guess who the show stopper was during the Dubai Fashion Week?? it's no other than Amato Furne One.
Furne Amato, is one of the top great designers in UAE.
He caters exclusively to an elite Arab clientèle.
The whole collection was inspired by
the movie Merlin, which is a story about King Author. He said during the Dark Ages, the clothes were very heavy and masculine.so he decided to soften the collection by balancing the masculinity with fabrics, such as toile and organza, and he used a lot of pale soft shades to represent Fall/Winter.
It kinda reminds me of the late Alexander McQueen ,though Furne on the other hand made his collection more focused into beaded/jewel works and great details on the fabrics.
I must say I'm a big fan of his work and I'm gonna make sure to attend the next fashion week just to see his new collection again.
I know this would be too much, but I wish I can wear one of his creations someday, like on my singing gig. HAH!
talking about feeling and looking good while performing. hahaha
yeah right, you damn wish, Mabellie! ;)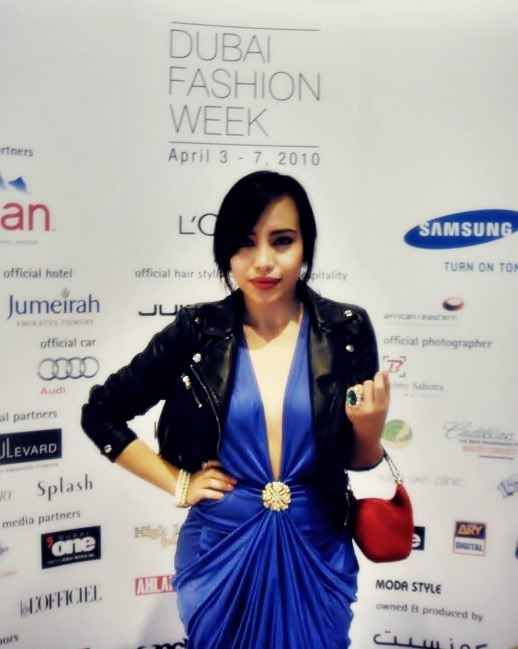 was wearing : Blue reconstructed Topshop dress, Black leather jacket from Forever 21, Red beaded pouch that I got from JBR night market, rings and pearl bracelet from Forever 21, Black fringe peep toe booties from Forever 21 and brooch from Satwa.
with my fashion designer/blogger friend
Kristoffer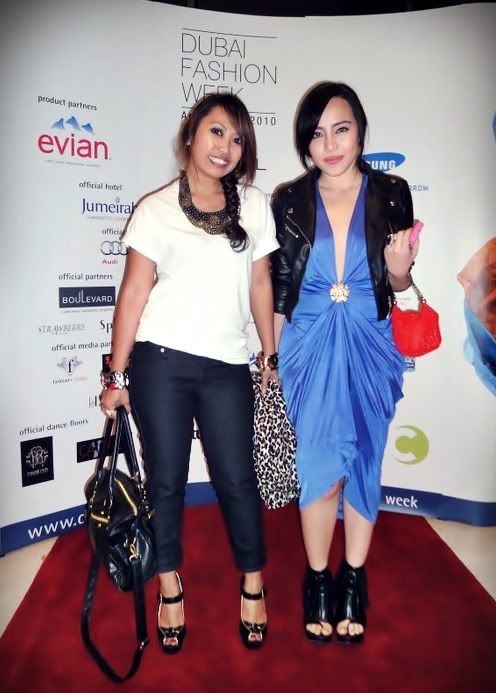 with the great photographer/blogger ate
Mariyah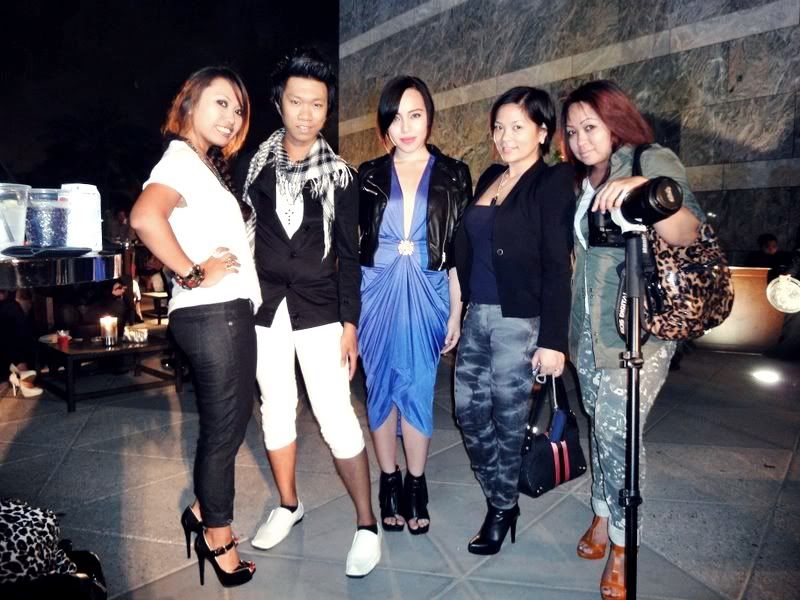 and group shot with the great talented photographers, makeup/hair artists and bloggers.
from l-r :
Mariyah
,
Kristoffer
,
Anna
and
Tinay