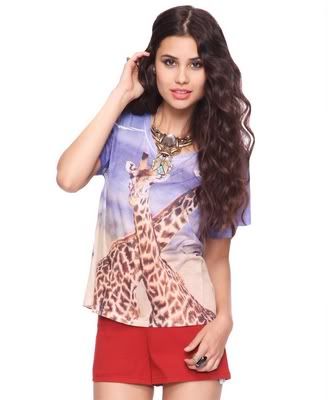 I love Forever 21's new animal tees!! I wish I could grab all of them!!
the elephant and the panda are my two personal favourites :)
what's so good about this one is Forever 21 will donate a dollar ($1.00) donation to WWF with a minimum guarantee of $20,000, from now through May 31, 2012, when you purchase an animal tee.
lets help them save our wild animals by buying their tee :)
so go get 'em now!! you can get them here or to any Forever 21 store near you
xoxo
photo courtesy of Forever 21