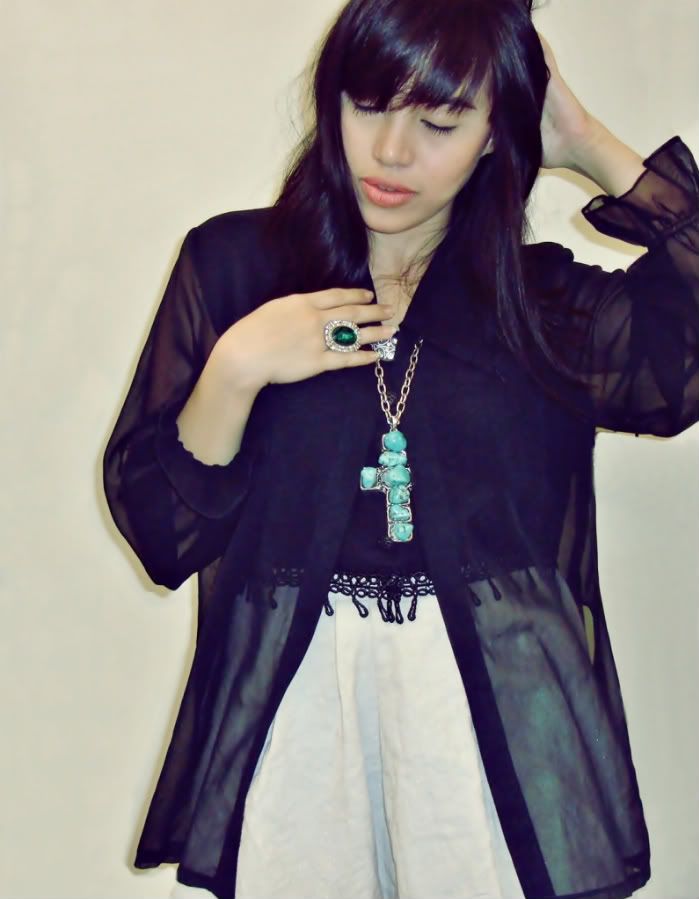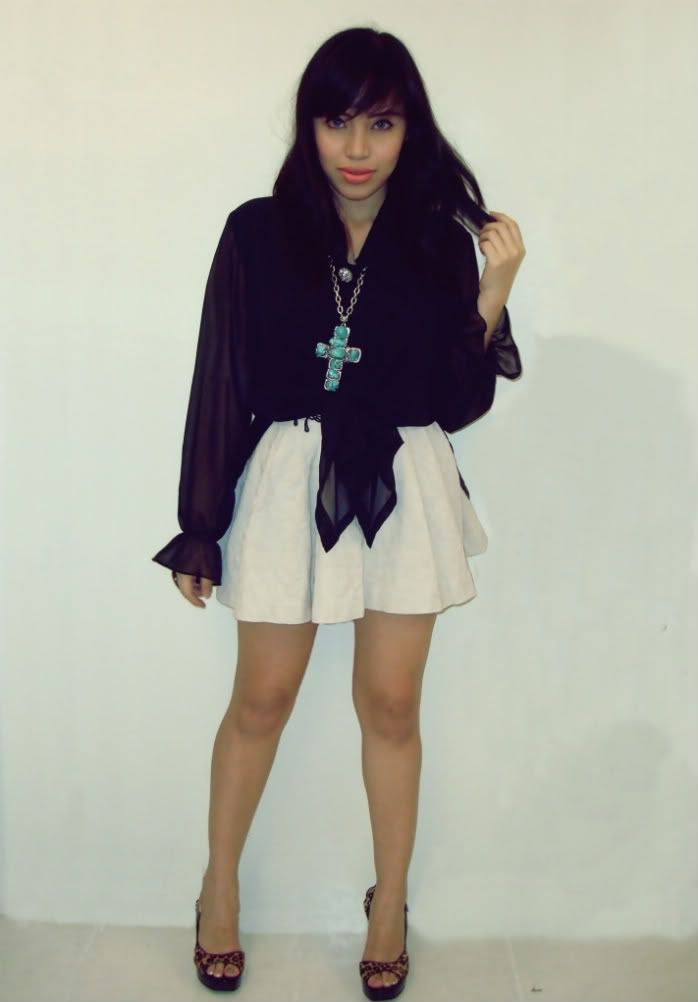 Hi everyone!! I'm back! I don't know where to start ..but I know that I've been a very bad blogger and I'm sorry :( ,but just want to tell you all that I'm back in my homeland Philippines and now studying Fashion Design and Marketing in SOFA college. So far school is fun! met lots of beautiful and fashionable people from school and some of Manila's top bloggers too! hehehe.
now about the outfit, I bought that sheer top from my SOFA friend PH who sells ukay clothes in her trunk. yes in her car's trunk! hahaha. everytime she says "may bago ako" (I have new stuff) everyone from the class would rush straight to her car and go mad with her vintage finds. I swear she sells lots of good stuff! I think I've already bought about 8 items from her trunk,I'm not sure. hahaha! I'll showcase them on my next posts :>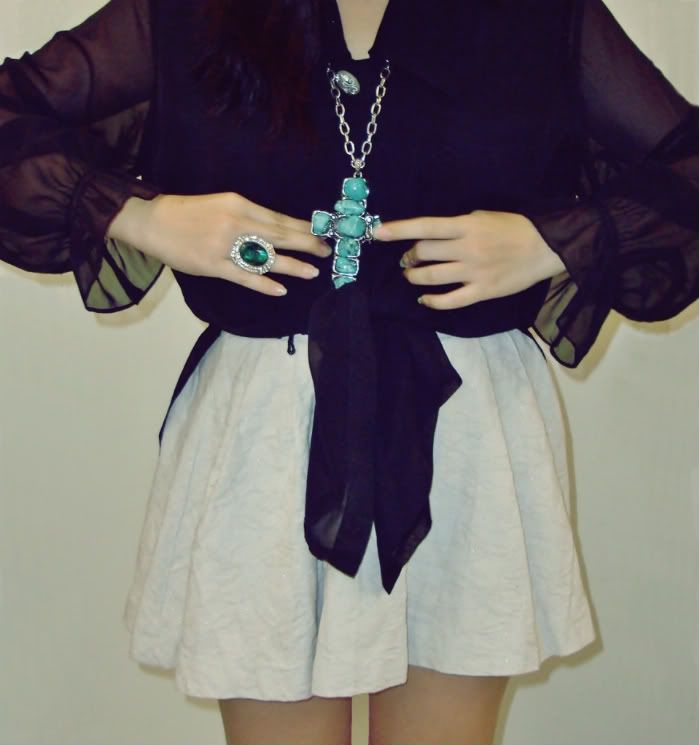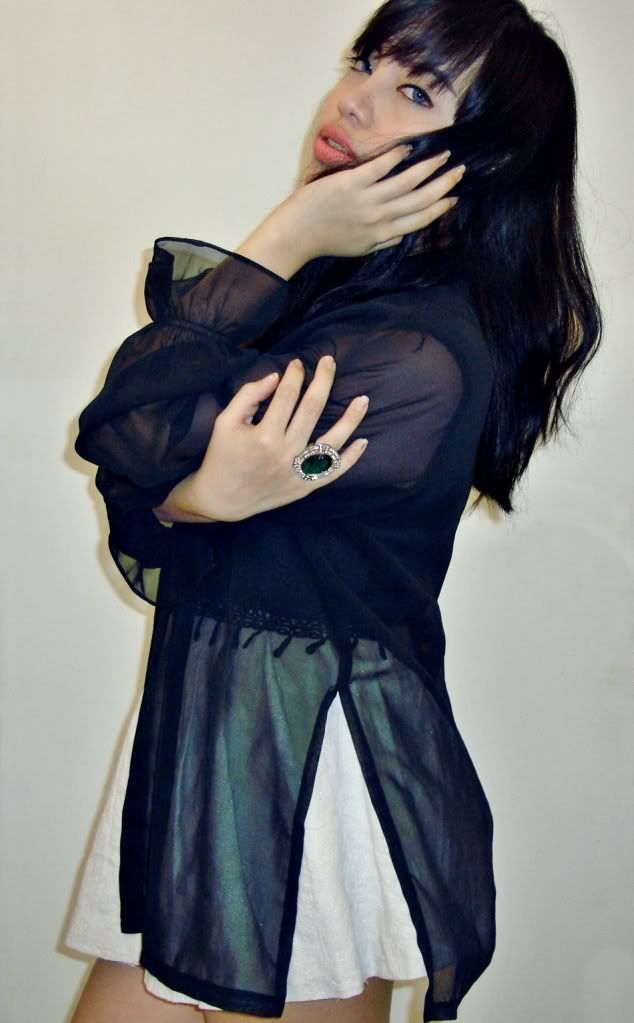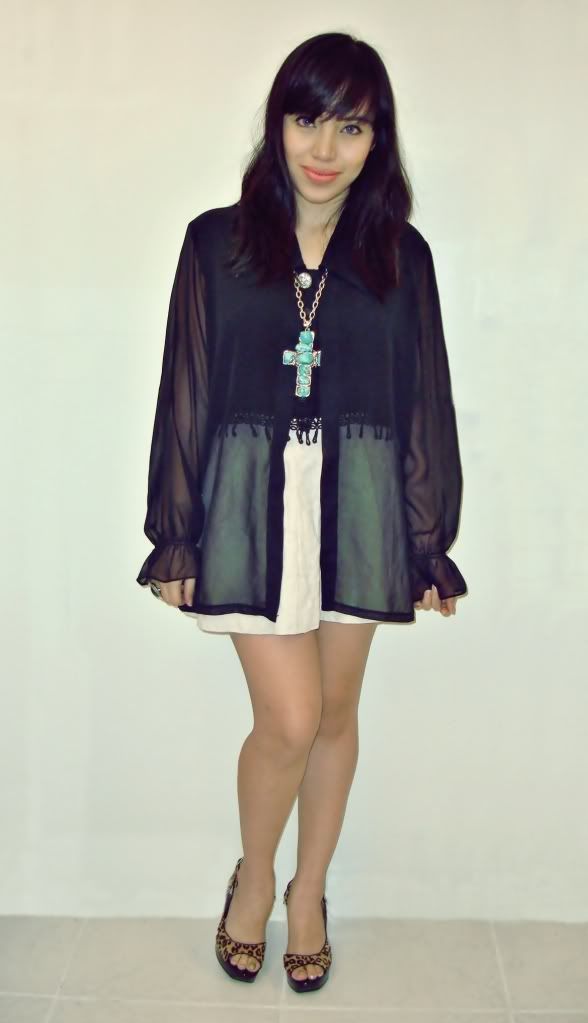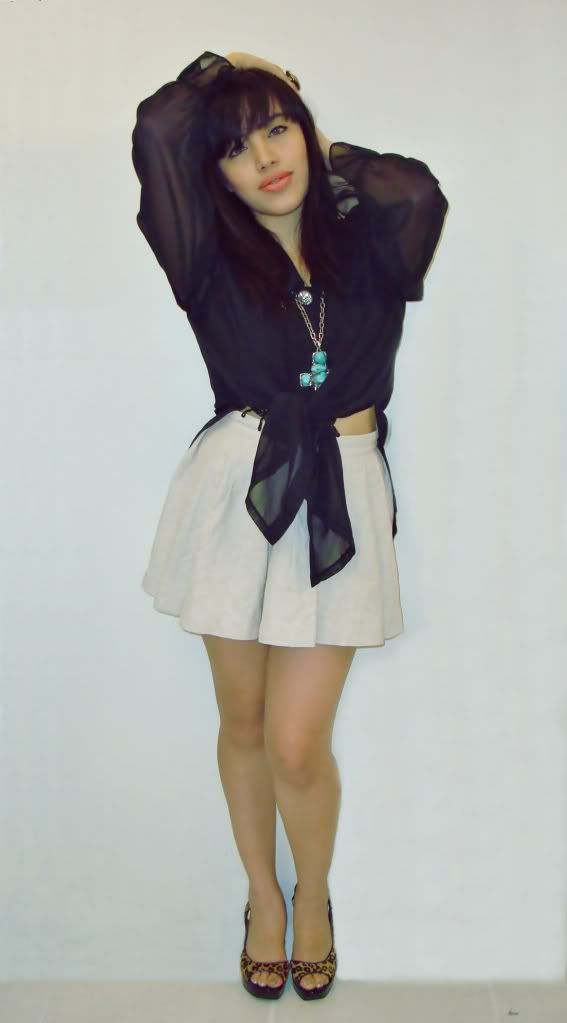 Black Sheer top-PH trunk/Cream mini skirt-Forever21/Turquoise cross necklace-Bangkok/Green ring-For Love 21/Leopard peeptoe slingbacks-Guess.